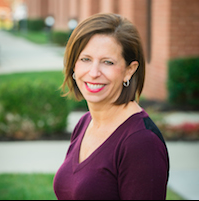 Dr. Janet Parnes M.D., F.A.C.O.G.
Education:
Residency
Pennsylvania Hospital
Obstetrics and Gynecology
Philadelphia, PA
1993
Medical School
Pennsylvania State University College of Medicine
Doctor of Medicine
Hershey, PA
1989
Graduate School
University of Pittsburgh
Master of Public Health
Pittsburgh, PA
1984
Undergraduate School
University of Pittsburgh
Bachelor of Science
Pittsburgh, PA
1982
Address:
Womens Health Specialist of Frederick
75 Thomas Johnson Drive #J
Frederick, MD 21702
Janet Parnes MD, FACOG, is a board-certified obstetrician/gynecologist with expertise in the area of minimally invasive gynecologic surgery. She completed her residency in Obstetrics and Gynecology at Pennsylvania Hospital in Philadelphia, where she received awards for both leadership and excellence in laparoscopic surgery. Although she enjoyed practicing both Obstetrics and Gynecology for several years, she now focuses on the complete gynecologic care of women. Prior to founding Women's Health Specialists of Frederick in 2004, she also enjoyed teaching medical students and residents.
Dr. Parnes is an accomplished gynecologist with extensive experience in pelvic floor reconstruction and minimally invasive hysterectomy. She was the first surgeon in the area to offer sterilization and endometrial ablation procedures in the office and serves as a preceptor for other gynecologists who wish to master these procedures.