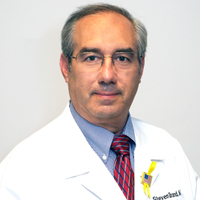 Dr. Steven J. Brand, M.D., F.A.C.S
Specialty:
General Surgery
Address:
Foris Surgical Group
45 Thomas Johnson Drive Suite 211
Frederick, MD 21702
Dr. Steven J. Brand was born in New York City, New York and grew up in New Rochelle,
New York. He graduated Cum Laude from Muhlenberg College in Allentown, Pennsylvania in 1975 with a major in Natural Science. After graduating he attended medical school at Boston University in Boston, Massachusetts and was awarded his medical degree (M.D.) in 1979 after being elected to Alpha Omega Alpha, the National Honor Medical Society. Following graduation from medical school he served as a general surgical resident at Emory University in Atlanta, Georgia.
In 1984 he completed his Chief Residency in General Surgery at Emory University and joined the surgical practice of Nicholas P. Foris, M.D., F.A.C.S. in Frederick, Maryland.
Dr. Brand's surgical interests include gallbladder (thousands of cases), hernia (thousands), and skin surgery. He was the first general surgeon to introduce laparoscopic general surgical techniques to the Frederick community in May of 1990 and he has extensive experience in laparoscopic (minimally invasive) gallbladder surgery.
Dr. Brand is a co-founder of Thomas Johnson Surgery Center. The Thomas Johnson Surgery Center offers his patients excellent surgical care in a convenient, modern, well-equipped, and relaxing facility.
In addition to those accomplishments and service to the community listed below, Dr. Brand has been a member of the Patient Safety Committee at Frederick Memorial Hospital and has been awarded a Patient Safety Hero Award. He also has been selected by his peers as "Top Doc" (General Surgery) by Frederick Magazine in August 2006 and August 2008.
Dr. Brand enjoys spending his free time with his family, playing tennis, reading, and dabbling in computer programming and office Information Technology-related tasks.