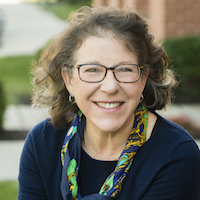 Dr. Tanya Schaeffer DeWitt, M.D., F.A.C.O.G.
Education:
Fellowship
Medical Facility Medical Center of Delaware – Christiana Hospital
Obstetrics and Gynecology
Wilmington, DE
Internship and Residency
Medical Facility Medical Center of Delaware – Christiana Hospital
Obstetrics and Gynecology
Newark, DE
1987
Medical School
Pennsylvania State University College of Medicine
Doctor of Medicine
Hershey, PA
1983
Undergraduate School
Sarah Lawrence College
Bachelor of the Arts in Biochemistry
Bronxville, NY
1978
Address:
Womens Health Specialist of Frederick
75 Thomas Johnson Drive #J
Frederick, MD 21702
Dr. Tanya DeWitt was the first woman OB-GYN in Frederick when she arrived in 1987, directly from The Medical Center of Delaware, Christiana Hospital, Wilmington DE. It was in this high volume program that she honed her skills as a gynecologic surgeon, and delivered over a thousand babies. Vaginal hysterectomy, laparoscopic surgery, and hysteroscopies are her strength.
Approximately 5 years ago she decided to concentrate entirely on gynecology, continuing to provide excellent care to the women of Frederick County, some of whom she delivered. She is empathetic to women adjusting to menopause and can help guide women through this transition. She enjoys providing contraceptive counseling, initial infertility evaluation, fibroid and endometriosis management and general gynecology care to women of all ages.
Dr. DeWitt is a graduate of The Pa State U. School of Medicine, Hershey, and after residency, settled in Frederick, working in private practice. She and her husband have raised four children. As her husband is a native Vermonter, they lived a decade in New England, where Dr. DeWitt was an Associate Adjunct Professor at the Dartmouth-Hitchcock Medical Center, in NH. She enjoyed teaching medical students rotating through obstetrics and gynecology and inspired a number to enter the field. In 2003 she and her family moved to France, where Dr. DeWitt had a 4-month sabbatical, training in minimally invasive surgery, at Louis Pasteur University, in Strasbourg. She worked under Dr. Jacques Marescaux, who pioneered the first transatlantic gallbladder surgery via robotic-assisted remote telesurgery September 2001.
When asked how long she plans to practice medicine, Dr. DeWitt says she cannot imagine doing anything else. With her many years of experience, she can provide confident care with a warm smile. Her love of medicine shines through.